CANCELLED - Sadly, due to the scare around the Coronavirus, Kate will not be visiting from New Zealand so the demonstration days are cancelled. We have started the process of refunding tickets, if you haven't had your refund in a few days please get in touch with us. We're very disappointed as I'm sure you are too, but the good news is that we will try again next year.
We're delighted to announce that we will be hosting an Ashford Spinning, Carding and Weaving Day on Tuesday 21st and Wednesday 22nd April, 10am to 4pm.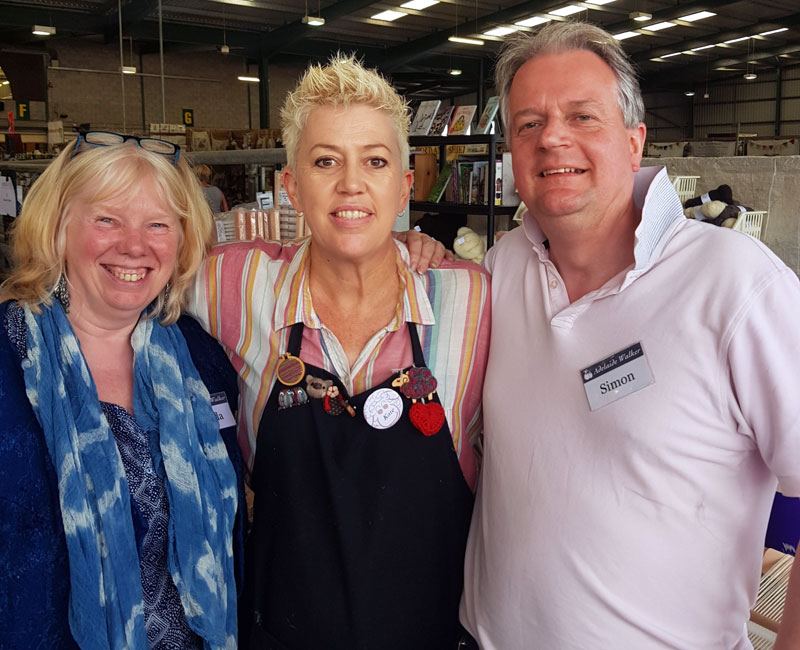 Kate from Ashford New Zealand will be running a number of weaving, carding and spinning demonstrations each day and there will be a range of Ashford equipment set up for you to try. Kate is full of life and a whizz with spinning and weaving and it should be a very entertaining and interesting couple of days
Also we have David Herring offering a free wheel check up so get your venerable Ashford Traditional out of the loft and give it a new lease of life or bring in a creaky wheel for a tune-up.
We're excited to host them and all their equipment and hope you'll be joining us for one of the days
Location is:
Addingham Scout Hut,
9 Stockinger Lane,
Addingham,
Ilkley
LS29 0ND
Please be aware the main access into the hall requires three steps down, although level access is available for wheelchair users and the less mobile.
Addingham is easily accessible by bus from Ilkley, Leeds and Keighley : Bus Routes
There is limited parking available at the scout hut, ample parking on nearby roads. Our shop will be open as well on both days and is a ten minute walk away, or a two minute drive. The best route to approach by car is to turn up Old Station Way and then turn left onto Stockinger Lane as the bottom end of the lane is very narrow.
Free tea and coffee will be available throughout the day, we suggest you bring a packed lunch or there is a Co-op shop, Ginger Plum cafe and several pubs serving food.
Tickets
Booking is essential so that we have an idea of numbers, tickets are £5 each, which is redeemable against any purchases on the day.
Please note, you won't receive a ticket, you'll just need to identify yourself at the door on the day.
We will send an email reminder shortly before the event.